Blogger's note: Image credit for the 1st one goes to BoredPanda, the website for the bored folk in need of hilarious ish.
After temporarily being shut down, I've decided to revive the memes part of my blog for a change. This time, the memes are book themed for all you bookworms/occasional readers out there. Without further ado, lets dive into the meme ocean.
#1. The Librarian's got you on this one:
Who knew librarians could have fun trolling us like this? This is just too good! XD
#2. We've all been there before:
I literally do this 85% of the time, why must you call me out like this? 😂
#3. How to time travel just by reading: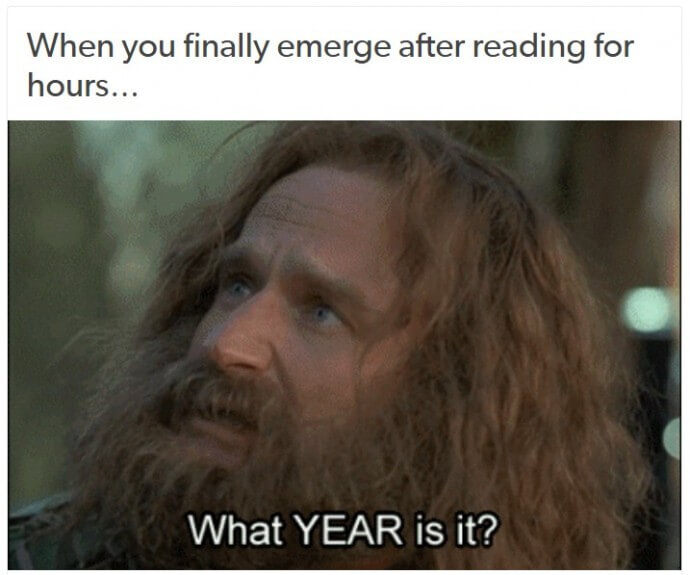 I swear guys, it was only 1 chapter! I didn't mean to go to 2030 in the blink of an eye!
That was it for now. Don't forget to comment down below on which one you relate to the most. For a similar and relatable post to this one, check out my other post "What Not To Say To Book Lovers".
Until then, fellow readers! SS is out for the week.
-Silver Stone