Good grief, I should really keep a track of awards/tags I've been nominated for, because I'm absolutely clueless on how many of them I've received over the past few months! 😅😂 Would you guys do me a favour and remind me what awards/tags I've been nominated for in the comments below? Y'all would be helping me greatly in remembering them!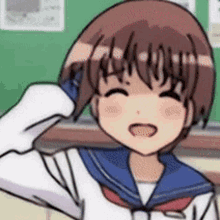 For a change, I decided to release an awards post. To keep this particular award description short, I'm going to pick and answer four of my favourite questions from each blogger. A big thank you to each and every one of you who nominated me for various awards, it's been really great to receive such awards and I simply can't thank you guys enough. I also thank you dear readers for putting up with these sporadic award installment posts, because as you can see I'm rather scatter brained when it comes to remembering awards.
Setting all that aside, let's jump into the 2nd award installment post now.
#1. The Liebster Award #4, #5 & #6:
6 is a pretty big number, and I honestly can't tell you how excited I am to have received this award 6 times! Now that's a new record for me!
A big thank you to Pavithra @ Small Talks, nushe @ Anushka Stories and tkbrownwriter @ tkbrown.org for nominating me for this award. Pavithra and Anushka both have got some really epic blogs where they talk about random things ranging from poetry and short stories to collabs and Netflix shows to binge on. As described in their blog's tagline, tkbrownwriter is a writer, artist, poet, author and reader, who I'm sure has some great content ahead. Do give all of their blogs a read, cause you won't miss out on some great content.
Pavithra's Questions:
#1. If you had to create an alter ego for yourself, who would it be and what would you name them?
Ans. I'd probably name my alter ego Cobalt Stone, who'd own a sketching and a music based blog instead of a multi niche blog like I do. I picture her as this really laid back and artsy looking teenager who also illustrates and publishes comic books as well.
#2. The reason behind your blog name?
Ans. Initially, I had no clue as to why I chose such a name for my blog. In fact, I just randomly picked the most outstanding one in the title generator list. But as the months progressed in blogging, I just realized that the name suited my blog really well. This place is the home to the most random musings that appear at the most random instances ever: from serious thoughts and poetry to student life or memes. I'm glad that I chose this name, though. I wouldn't change it for anything.
#3. Have you ever dreamt of going somewhere like dream destination?
Ans. South Africa, Spain, Canada and Australia.
#4. If you could have a superpower, what would you choose?
Ans. Telekinesis (cause I'm lazy as heck) or even super speed (I can travel wherever I like without even bothering about traffic).
Nushe's Questions:
#1. What was/is the best thing of being a kid?
Ans. You get to live and enact all bizarre imaginations and be yourself without having to worry about what others think.
#2. If you were an inventor, tell one thing you would like to create?
Ans. A VR copy paste program. Physical and convenient copy paste is something everyone desperately needs, and it would be so beneficial for many people (especially us students).
#3. If COVID-19 never existed how do you think life would have gone?
Ans. I'm pretty sure there wouldn't be any changes as to how life would go on. I think it would go on as how it used to back in 2018 or 2019. People would be doing their own thing anyways.
#4. Which super hero do you like the most?
Ans. Obviously Iron Man and Batman. They're like some of the coolest heroes out there.
Tkbrown's Questions:
#1. What color best describes you and why?
Ans. Uh…..I guess blue and lilac.
#2. If you are in the library, what section do you go to first?
Ans. Probably the YA section, the fantasy section or the mystery section.
#3. In addition to writing, do you paint, sketch, sculpt, etc.?
Ans. I sketch, play the guitar, and have started to stretch recently.
#4. What was, or is, your favorite subject in school? Why?
Ans. Biology, Computer Science and History (at school level), and now it's Biology and Chemistry (at college level). Even though I used to hate chemistry back in high school and 11th grade, I've weirdly come to like it now (but that's cause I can understand ish properly in 12th).
#2. The Aesthete Blogger Award:
This rather creative and artsy award was first created by Ashmita @ The Fictional Journal who's this pretty awesome book blogger with an equally awesome blog on book reviews galore. I've gotten the chance to be nominated for it by the epic blogger Sep @ Bookishly Yours, who also blogs about all things book related. Do give both blogs a visit!
According to the rules of this award, you're supposed to tell the readers the thing you admire about this world as well as your favourite form of creativity. Well……I admire the never ending positivity some people have even in the darkest of times, it's truly something. My favourite form of creativity has to be music and sketches, because both are so therapeutic, insightful and very diverse as well. Okay, now that's done with, let's get on with the questions.
Sep's Questions:
#1. If you could do one thing without the fear of Covid, what would it be?
Ans. Probably hang out with my close buddies from school. It's been like an eternity since we hung out with each other physically (and by eternity, I mean since 2019 and early 2021, but you get the point right?).
#2. What's the closest thing to magic?
Ans. Socks and guitar picks vanishing to different dimensions and never returning.
#3. Which movie really took you by surprise, and changed your view point forever?
Ans. It has to be A Silent Voice, which nearly made me cry on several instances. That movie made me change my perspective on bullying, mental health and the importance of maintaining good friendships and reaching out.
#4. What is a weird food combination you enjoy?
Ans. Fries with soy sauce and Oreos with peanut butter (I know, I'm that weird).
#3. The Vincent Ehindero Blogger Award #4:
Can you guess who nominated me for this one? Hint: you know her all too well for a certain apple Bitmoji and a hilarious and cool song dedication post. Yup, you heard me right. The one and only Nehal @ Quirky Pages nominated me for this one. As you know, she has a rather humorous blog and writes pretty cool poetry and short stories as well. Head on over there to check out more stuff from this blogger!
Nehal's Questions:
#1. Have you ever actually been caught doing something wrong in school?
Ans. I got kicked out of class once for sneaking in Oreos during class time. I was also called out and blasted nicely along with my friends by my P.E. teacher for skipping P.E class by hiding in the restroom (even though we managed to evade her successfully like 3 times). Let's just say we weren't interested in doing "hardcore" P.E at the moment.
#2. What is a dream you had when you were a child?
Ans. Become a marine biologist so that I could spend more time with whales, dolphins, and sharks.
#3. Sweet or spicy?
Ans. Definitely spicy. But to even things out, I'd eat chocolate and have some savory food as well.
#4. In your opinion, what came first, the chicken or the egg?
Ans. Here's my theory: two proto-chicken like creatures mated and they produced an egg. This egg's embryo contained DNA of the chicken we know today. If you are prepared to call this egg a chicken's egg, then the egg definitely came first. Otherwise, the chicken came first and the first chicken's egg had to wait until the said chicken laid it.
I hope that answer made some sense, though. But here's a twist to the question: did the egg or the echidna come first?
#4. The Outstanding Blogger Award #3:
Kudos to Eesh @ Bright Light Shine for nominating me for this one as well! He's got not one, but two blogs: one that we all know as the site of lifestyle posts, and the other one mostly concerned with graphic designs. Please do give both of his blogs a visit.
Eesh's Questions:
#1. Your dream place?
Ans. A nice beach house with a really great view of the ocean, or a very spacious penthouse apartment. Either way, there'd still be a pet dog/cat with me to that day.
#2.Tea or coffee?
Ans. Coffee, duh. In my opinion, tea's too boring to be enjoyed (except for iced tea, of course).
#3.Your role model?
Ans. My mom. She's one of the reasons as to who I am today and has helped me mould my personality over the years. Without her encouragement and sound advice, this blog wouldn't exist and I wouldn't have met you epic guys as well.
#4. If you don't want to live where you are currently, then where would you like to live?
Ans. Probably Singapore or Dubai. The environment in both places are really great!
So, that concludes the 2nd installment of the awards series. Hopefully, there'll be more to come in the future. As for the nominations, it's open to all and anyone who wishes to do any of these awards . Until then, fellow readers! SS is out for the week.
-Silver Stone